Our Kids Martial Arts Classes Offer The Best Age-Specific Training Around!
Click Here To Receive Your Exclusive Offer!
At Jae Nam Training Academy, we're proud to help kids of all ages develop a foundation for mental, social, and emotional success with our Kids Martial Arts Program in Kingston.
We offer age-specific training for students beginning at age 4, with classes geared toward each group's unique abilities and maturity. Whether your child is just getting started or they've spent years taking Kids Martial Arts Classes, our program is perfect for you. Learn more today!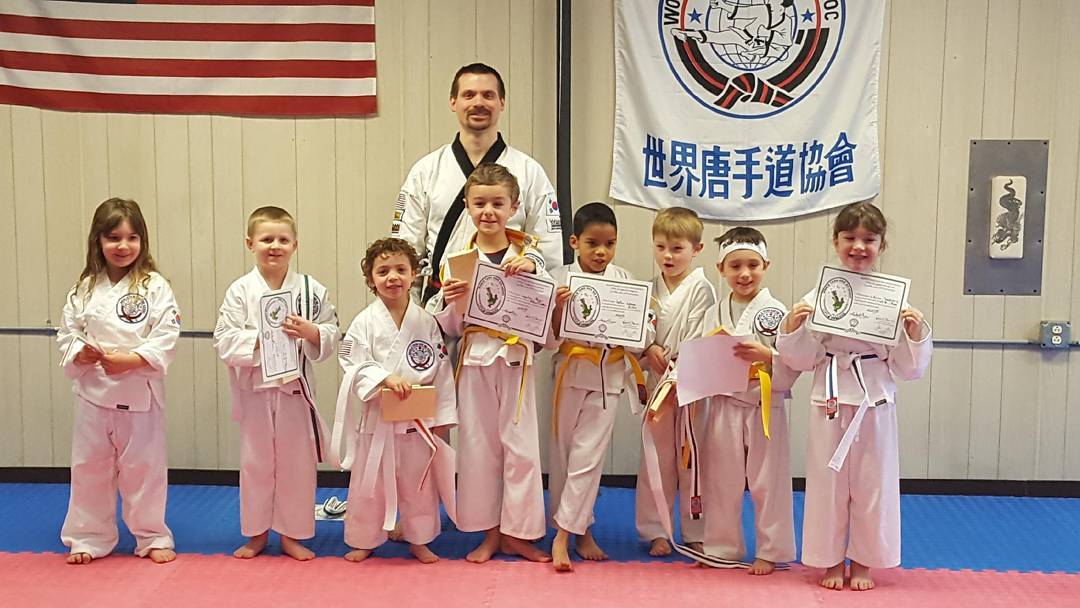 Surround Your Child With New Friends And Exciting Instruction In Our Kids Martial Arts Classes
At Jae Nam Training Academy, our Kids Martial Arts classes are scaled and modified to meet the needs of every student that comes through our doors. We build children up through a series of accomplishments and develop for them the foundation of martial arts skills in addition to lifelong character traits.
Our Kids Martial Arts Classes in Kingston include:
Tiny Tigers/Little Dragons (Ages 4-7): The perfect class for beginning students to develop coordination and balance while also learning how to focus and retain information. These 30-minute classes are tons of fun and help students quickly learn:
Basic martial arts movements
Discipline, respect, and concentration
Confidence and self-esteem
Youth Classes (Ages 8-14): Whether your child is graduating from the Tiny Tigers/Little Dragons program or they're giving Martial Arts a shot for the very first time, this class has something for everyone. Our Youth classes serve as the transition program to our Adult Tang Soo Do training, so we introduce the basic movements and strategies of the discipline, before encouraging growth and advancement with the help of a motivating progression system.
Your child can quickly build:
Strength and athleticism
Striking basics and sparring fundamentals
Self-defense and conflict resolution strategies
Click here to learn more about our Teen Martial Arts Classes!
Our Kids Martial Arts Classes Give Your Child The Tools To Succeed In Everything They Do
We know that most students who train with us won't grow up to be professional fighters or even Black Belts. But they will walk away with valuable life skills that can stick with them for years to come. Our Kids Martial Arts Classes in Kingston surround your child with positive role models and a supportive coaching system.
From the classroom to their social lives, and even into adulthood, our programs can set your child up for success in no time.
Our Kids Martial Arts Classes promote:
Focus and attention to detail
Leadership and teamwork skills
Pride and perseverance in everything they do
An unwavering sense of confidence
Get Started Today With The Best Kids Martial Arts Classes In Kingston
Don't let your child fall behind or develop unhealthy habits of inactivity. Our Kids Martial Arts Classes in Kingston help students have fun staying active while building their mental and emotional skills up one day at a time.
Just fill out the form on your screen today to learn more about everything we have to offer at Jae Nam Training Academy!