Introduce Your Child To The Art Of Tang Soo Do In Our Teen Martial Arts Classes
Click Here To Receive Your Exclusive Offer!
Don't let your child face the world with self-doubt or a lack of direction. Our Teen Martial Arts classes in Kingston help students navigate all the challenges of growing up with an exciting, structured system that introduces them to the Tang Soo Do discipline and all the mental and physical benefits that come with it.
Our team at Jae Nam Training Academy is proud to help students of all ages feel confident, accomplished, and prepared for anything life throws their way!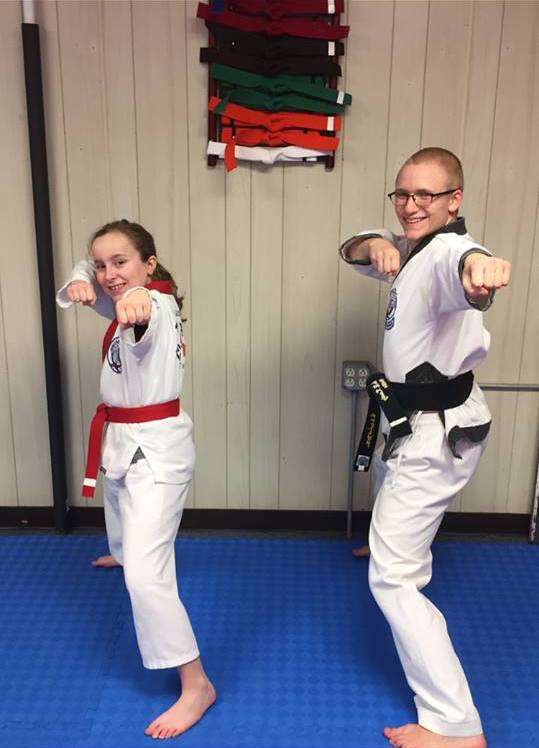 Teen Martial Arts At Jae Nam Training Academy Is Great For All Experience Levels!
Our Youth Class at Jae Name Training Academy serves students as young as 8, helping them build their skills one step at a time through the age of 14. But it doesn't matter if your child is a graduate of a Tiny Tigers/Little Dragons program or they don't take their first class until their teens.
Our Kids Martial Arts program is built on the idea that every lesson and instruction can be scaled to meet the needs of all students. So your child can get the most out of each class and stay challenged and motivated week in and week out.
Our Kids Martial Arts Classes in Kingston include:
Hand and foot striking instruction
Bully prevention and conflict resolution strategies
Real-world self-defense guidance
Point sparring when your student is comfortable
Not only will your child quickly learn to appreciate all the benefits of staying physically active, they will also build strength, coordination, and balance that can carry over into any sport, hobby or activity they are interested in.
PLUS Our Kids Martial Arts Classes Build A Foundation For Lifelong Success
We know that some students struggle to thrive in the classroom setting. But that shouldn't prevent them from taking pride in the learning process.
At Jae Nam Training Academy, our Kids Martial Arts Classes in Kingston make learning fun and teach children how to focus and remain disciplined while also keeping them motivated and excited to come back week after week.
In no time, your child can build:
Respect for others
Communication skills
Attention to detail
Unwavering self-confidence
Take The First Step Today! Learn More About Our Kids Martial Arts Classes In Kingston!
If you're looking for a way to keep your child active, surround them with new friends, and help them stand up to bullies and challenges with confidence, then our Kids Martial Arts Classes in Kingston are perfect for you.
Our team at Jae Nam Training Academy takes pride in helping students of all abilities and backgrounds grow and thrive.
Fill out the short form on your screen to learn more today!